1 tag
Have you read any of these books? →
"There is a need to commence so we can start anew… please my dear students..."
The Milk Code and general practitioners
I thought that doctors, no matter what specialization, have a similar stance on the Milk Code of the Philippines; one general practitioner has proven me wrong. I went to a Hi-Precision branch recently (a diagnostic clinic in East Avenue, QC) to have my annual physical exam done; upon knowing that I still breastfeed my 1-year-old daughter, the female doctor (I didn't get her name; the name...
Divisoria ADVENTure part 2
It was indeed the first Sunday of Advent, and part of our "waiting" time was spent on wedding preparations. Our ADVENTure's first agenda was to canvass the price of my wedding dress (according to the design that I brought with me) & have my measurements done. The costs from our 2 choices from last month were way off our budget (I'm not spending P8-10k for a tailored...
Tabora: A Bride & Groom's wedding prep destination
Due to security reasons, most of the pictures that I'm using in this blog are borrowed from other blogs. Let me thank Aileen Apolo, Hippiemum, TravelBook.Ph, and Twisted Wedding Planner for most of the pictures. :) I can't possibly bring out my phone and take pictures in Divisoria (mahal ko pa rin ang buhay ko no? :p) Thank God for good weather and a less crowded atmosphere…...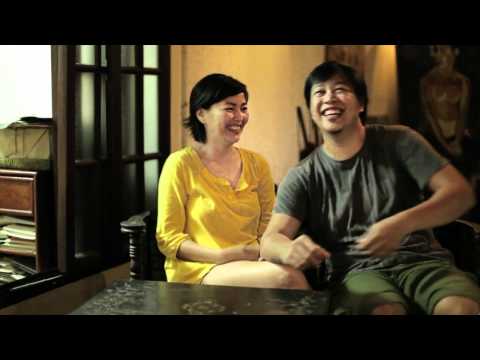 "There is no greater joy nor greater reward than to make a fundamental difference..."
Grandparent's Day 2012
I have to thank my own grandparents (both sides) for the realizations that they have brought in my life: the challenges of senility, strong faith in God, and also the patience for grown-up children. Our parents (mine and Louise's) have been doting grandparents and my gratitude overflows for the love and patience that they have for Likha. :) I learned last night that we won treats from SM...
Quoting Michelle Obama
Not my words, but hers… people should know how to respect the ideas of other people by acknowledging them. Observe intellectual property rights please! "We learned about dignity and decency; that how hard you work matters more than how much you make, that helping others means more than just getting ahead yourself. We learned about honesty and integrity; that the truth matters; that...
Dearest Jill -- An open letter to Jill Robredo and... →
For every child who lost a parent…
Bambang Scrub suits
I'm writing about scrub suits because I think any student in the medical field should have some support on where to get cheaper (but better) finds related to their jobs. My sister asked me to buy some pairs of scrubs so, I searched the internet for some recommendations. I only found one from sulit.com.ph.* Good thing they have an address…off to Bambang we go! My husband and I rode the...
Thoughts on a rainy (windy!) evening...
As much as I anticipate the suspension of classes tomorrow, the memories of Ondoy haunts me whenever this kind of weather comes up. :(
Inner Struggles...Self-censorship
I'm in some kind of censorship mode… I miss my spontaneous self. I find it difficult to write on my journal nowadays because I end up picking topics that may be good to read or something that will not attract criticism. As of the moment, I have things in my mind that I want to pour out but I tend to deflect some thoughts because it may be too emo. I have felt this before, when I was in...
Pregnancy and newborn creative shots :) →
I should have seen this site BEFORE!!!! :) I love the photos… :)
Wedding ideas... thank you Pinterest :) →
Everything about the wedding…
lunchtime thoughts: teething...
Likha is already in the teething stage. Since her lower tooth emerged last Friday, she  has been moody and she refuses to eat her usually meals (bananas, potatoes, kamote, lately Cerelac). She didn't even like papaya. Good thing I still have breast milk and occasionally she drinks Bonnamil. Apples were already introduced and initially she liked it (because she used it as her teether). I...
Compre Exam: The Aftermath
I spent half of my day today answering a handbone-crunching exam… and I'm glad I'm done with it! Now I can think of other important stuff (which were put on hold because I needed to concentrate om the exam): wedding plans, lesson plans, financial plans, and perhaps singing plans? Hope majority of those plans will push through (especially 1 & 2!)… Happier if 3 & 4...
1 tag
Vegan ice cream...
My twin sis said it's also good for babies (Likha's fond of tasting ice cream already)… too bad it's not yet available in the Philippines.
Baby rashes :( Cloth diapers to the rescue
Our Likha has diaper rashes… despite the relatively cooler temperature here in Binangonan (vacation with the Amante's), the rashes are still developing. Her pedia here advised that she only wears disposables at night, and during day time she should wear cloth diapers. The cloth diapers I bought for her were quite expensive (Tushy-Wushy pack of 3), but in the long run, they have been...
Being a Hands-on Nanay
Day four of my summer vacation: Yaya had her off in the province so Likha and I spent some quality time. I've been breastfeeding her on demand since Friday last week (Likha didn't give me any time to pump… As in she wants to be attached to me most of the time!),& I really hope this will help increase my milk supply. I'll resume pumping next week so she'll have...
10 Lessons from Einstein →
Inspiring Mr. Einstein… I agree! 
Instead of...
We all got sick last week, which continued until this week (and HOPEFULLY the virus will go away soon). The sudden change of weather (from cold and dry to hot and humid, with some rainshowers on the side) has brought cough and colds into the household. Likha was affected the most; her post-nasal drip became an upper respiratory tract infection. Oh, her first taste of amoxicillin! I pity our little...